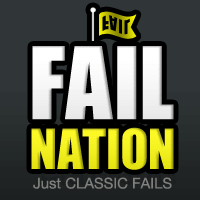 FAIL Nation
Umm, Did This 'Mario & Sonic' Sports Game Character Just Drop a Casual C-Bomb?!
"During the football section of the game, there is a specific character called Shadow that every time a shot is blocked, saved or even tackled he would shout the word c**t. At first my wife and I didn't pick up on it until we heard our 8-year-old daughter start saying it around the house."

Not sure what Shadow should be saying there, but it totally sounds like he's teaching everyone how to swear. What do you think Shadow is supposed to say?