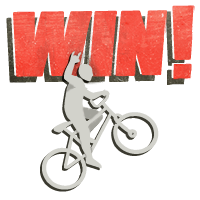 WIN!
People Unite Through Pokémon GO to Support Teenager with Autism After He Gets Sprayed with BBQ Sauce by Bullies
Much of the Pokémon GO coverage thus far has been centered on whether or not Niantic's finally going to get it's sh*t together with server issues, if Articuno is actually legit in-game, and a steady procession of people making stupid mistakes/hurting themselves cause they were caught up in trying to catch their 170th Magikarp.

But today, today we've got a quick little heartwarming Pokémon GO story for you:

Arizona resident Angie Swartout and her autistic son, Ty, were busy enjoying playing Pokémon GO together when they were approached by two male Arizona State University students in Tempe Beach Park, who sprayed the two with BBQ sauce and then yelled, '"Yeah, we got the [r-word]!"

After the terrible incident, Angie Swartout's daughter took to the Pokémon GO Facebook page to ask others to unite and take a stand against such immoral behavior.

"If you see something like this happen, please don't stand idly by. Even if you can't do anything about the people that did it, help the family. My poor mother had to wash her and my brother off with a bottle of water. She was humiliated. And for what??? She had no reason to be humiliated, but those 2 ASU students certainly need to be embarrassed by their behavior today."
This post inspired a wealth of hugs and gifts from compassionate neighbors in the Tempe area. Angie Swartout told ABC15:

"I'm so grateful. I'm just so grateful because if this wouldn't have happened, we would still be hiding in our house like a lot of families like ours do. And I just can't thank everyone enough."