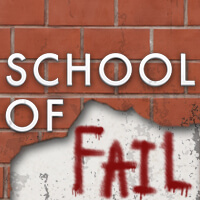 School of Fail
These Are Actual Scans of Woolly Mammoth Babies!
First of their kind scans of preserved infant woolly mammoths have made the insight into the early stages of development for the 40,000 year-old prehistoric animals less fuzzy.

According to a report published July 8 in the Journal of Paleontology, researchers performed a full body CT scan of two mammoth newborns, named Lyuba and Khroma, who died at the ages of 1 and 2 months respectively. The skeletal structures of the infants, which researchers consider to be the most well-preserved baby mammoth specimens found to date, gave the scientists the chance to document the various changes that occurred to the body as the ancient pachyderms grew. They also helped determine whether the mammoth gestation periods may have been shorter than that of modern elephants.