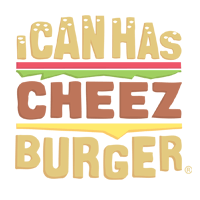 I Can Has Cheezburger?
No doubt about it, we are deeply in love with Gringo, the cat with the white mustache! And after seeing these images, you will be too! Gringo, and his perfectly defined mustache is a 1-year-old British Shorthair who lives in France with his brother, Milko, and his owners, Sabrine and Romain. In an interview with Just Something, Sabrine said, "Gringo is a happy kitty, full of life and with a really nice personality. He loves to play all day and all night, get up to mischief like climbing on curtains, scratching the couch and jumping in the plants. He likes to stand on his back paw, just like a meerkat. He can stay a couple of minutes in that position, and it's hilarious".
Gringo had nearly 60,000 followers when his account got hijacked earlier this year, and he is now trying to get back with his new account. If you need more Gringo in your life, head over to his Instagram handle to for more!
---

---

---

---

---

---

---

---

---

---

---

---

---

---

---

---

---

---

---

---

---

---