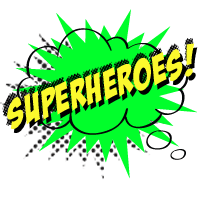 Superheroes
Canadians Begin Petition For Life-Size Wolverine Statue
Some folks in Edmonton took to Change.org to petition Mayor, Don Silver to commission a statue of everyone's favorite X-Man, Wolverine. You see, the adamantium infused mutant is famously Canadian, even hailing from the home province of Edmonton, Alberta.

There just aren't that many iconic Albertan characters out there as world renowned as Wolverine. The petition reads:
To: City Council/Mayor Don Iveson Please consider the opinions of the citizens who have signed this petition towards the creation of a life sized Wolverine statue to be placed somewhere in this great city of Edmonton to be viewed by all who live here and visit, as Wolverine is a Canadian and Albertan symbol of strength, perseverance in the face of tragedy, and overall heroics.
Help them reach their goal of 100,000 signatures by heading to
their petition