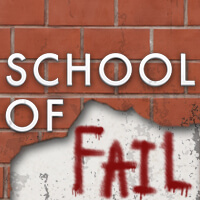 School of Fail
What Do You Know, Science Says "Chocolate Isn't a Superfood."
From CBC:
Scientists have zeroed in on a family of fragile molecules known as cocoa flavanols. Research suggests they can relax blood vessels, improve blood flow and, as Small found in his study, even increase activity in a part of the brain involved with age related memory loss.

But those flavanols largely disappear once the cocoa bean is heated, fermented and processed into chocolate. In other words, making chocolate destroys the very ingredient that is supposed to make it healthy.