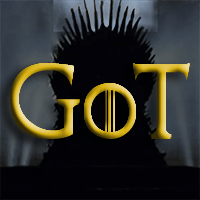 Game of Thrones
Game of Thrones Ratings Fell Off the Wall Last Sunday

Uh oh. After May 17's controversial episode, Unbowed, Unbent, Unbroken many said they would swear off Game of Thrones.

Many were deeply unhappy about the treatment of Sansa and the inclusion of sexual assault against her that did not exist in the book's treatment. A lot of people said this was the final straw and vowed to stop watching the show entirely.

Well last Sunday's ratings might have provided a peek behind the ratings curtain as TV on the Numbers is reporting a big drop-off in viewers compared to the previous week.

Game of Thrones only garnered 5.5 million viewers with a 2.5 share of the 18-59 demographic for Sunday's The Gift. Whereas, the vilified episode received 6.2 million viewers or a 3.1 share of the 18-49 demographic.

Before you grab your pitchforks or pat yourselves on the back, keep in mind that this step decline could just as easily have been the work of the Memorial Day weekend. Remember that sweet blissful three days you had off? Those were the days.