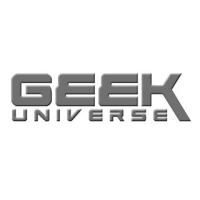 Geek Universe
Blasts From the Past: New Evidence Proves Han Definitely Shot First
Someone has unearthed an original script for Star Wars: A New Hope, and it gives us the proof we need to (hopefully) finally lay the ol' "Han shot first" debate to rest. Librarian Kristian Brown of the University of New Brunswick's library in Saint John discovered a fouth edition script, dated March 15, 1976 chillin' in the school's library. No one knows how it got there, but it's an early enough version that Luke is still named "Starkiller." The differences between this script and the final version are many, but one thing is for sure: according to Brown (who has read the whole thing), Han shoots first. He says, "Based on the script, I can tell you 100 per cent, Han shot first." George Lucas has gone on record saying Greedo shot first, but it's hard to argue with a physical copy of the script! According to Lucas, he was trying to clear up confusion surrounding the showdown in his re-released version that shows Greedo taking the first shot, even though fans perceived it to be Han pulling the trigger early:
The controversy over who shot first, Greedo or Han Solo, in Episode IV, what I did was try to clean up the confusion, but obviously it upset people because they wanted Solo [who seemed to be the one who shot first in the original] to be a cold-blooded killer, but he actually isn't. It had been done in all close-ups and it was confusing about who did what to whom. I put a little wider shot in there that made it clear that Greedo is the one who shot first, but everyone wanted to think that Han shot first, because they wanted to think that he actually just gunned him down.

But George, if you always intended to have Greedo shoot first, why does the script say otherwise?