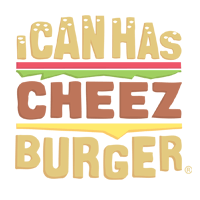 I Can Has Cheezburger?
Minneapolis, Minnesota, Has An Actual Tour Event Where You Go And See The Residential Cats In The Neighborhood
The Wedge neighborhood of Minneapolis, Minnesota, just became the coolest and most wholesome neighborhood ever. They know what people want and give it to them. Cats.
This will be the 3rd year of this grand tour known as #CatsOfTheWedge. The tour is guided by Chet Wedgely, who was also the tour guide for the two previous seasons of the anticipated event.
According to their facebook page, "You won't want to miss the dramatic twists, like that time last year when a guy brought his cats out for the crowd and got locked out of his apartment... while holding two squirmy cats ready to escape. The cats got home safe, but our hearts never recovered."
The itinerary is simple, the cat fans meet at a park and then follow a route through the 'densest concentration of window cats known to exist in the Upper Midwest.'
Coolest. Event. Ever.
---

---

3

Were you about to spot the cat in this one?

---

4

"This cat has reserved a spot overlooking the starting point for the cat tour."

---

---

---

7

" Experienced cat tour operators (such as myself) know that where you find one cat, you will often find a second cat."

---

8

You can also register your cat to be part of the tour!

"Please continue to register your cats. The safety of tour guests depends on it. This response was especially helpful," Wedge Live commented.