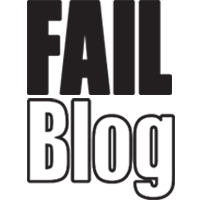 FAIL Blog
Watch That Nerd From High School All Grown Up and Playing Every Instrument on Rush's Tom Sawyer at the Same Time
Int. High School Reunion — Night

Hey, remember, Dom?

Yeah, that dude who wouldn't stop talking Rush and Dream Theater.

Well, this is his him now.

Holds up cellphone

What is with nerds and Rush? They remind you of how talented Neil Pert is and that their songs are, like, "ridiculously technical," but almost always forget to tell you that their music is still dorky as shit. This video is no different. It's cool. It's impressive. It's very, very nerdy.

Let's just throw this out in the universe: There's nothing wrong with liking Rush as long as you're cool with sounding like a nerd.

Anyway, this is pretty cool and impressive, but still, yes, nerdy as hell. You know this guy thinks he looks like this:


When you actually look like this:


So, I'll say this for the last time: Playing Rush won't get you laid.