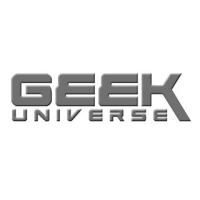 Geek Universe
JK Rowling Releases a History of The Potter Family on Pottermore
As an orphan, Harry must have some serious questions about his lineage. Aunt Petunia probably has some answers about the Evans side. Hopefully there's a genealogy potion he can take to figure out about his father's wizarding side. On second thought, he can probably just ask Hermione.




But for us fans, JK Rowling has it covered. In a new piece for her site, Pottermore, Rowling goes into detail about the Potter clan and how they came into possession of one of The Deathly Hallows. It also turns out they have a long history of benevolence toward their Muggle neighbors.

"Ralston Potter, who was a member from 1612-1652, and who was a great supporter of the Statute of Secrecy (as opposed to declaring war on the Muggles, as more militant members wished to do) and Henry Potter... Henry caused a minor stir when he publicly condemned then Minister for Magic, Archer Evermonde, who had forbidden the magical community to help Muggles waging the First World War."
Check out the full piece at Pottermore.