In order to celebrate Sonic the Hedgehog's 25th anniversary, Sega's releasing the mini-Mega Drive and portable Genesis.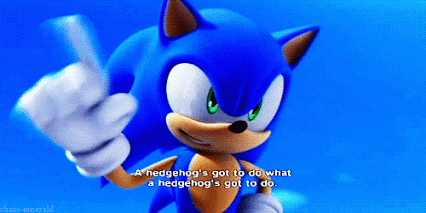 Nintendo's Mini NES only features 30 available game titles, which some folks immediately took issue with. The list of games for the Mini NES:


Balloon Fight
Bubble Bobble
Castlevania
Castlevania II: Simon's Quest
Donkey Kong
Donkey Kong Jr.
Double Dragon II: The Revenge
Dr. Mario
Excitebike
Final Fantasy
Galaga
Ghosts'N Goblins
Gradius
Ice Climber
Kid Icarus
Kirby's Adventure
Mario Bros.
Mega Man 2
Metroid
Ninja Gaiden
Pac-Man
Punch-Out!! Featuring Mr. Dream
StarTropics
Super C
Super Mario Bros.
Super Mario Bros. 2
Super Mario Bros. 3
Tecmo Bowl
The Legend of Zelda
Zelda II: The Adventure of Link
Since both of Sega's consoles feature a big selection of games, it looks like the company might yet have a 1-UP on Nintendo. A big thanks to FunstockRetro for the following list of games that'll be available on the mini-Mega Drive and portable Genesis:

Alex Kidd in the Enchanted Castle
Alien Storm
Altered Beast
Arrow Flash
Bonanza Bros.
Chakan: The Forever Man
Columns
Columns III
ComixZone
Crack Down
DecapAttack
Dr. Robotnik'sMean Bean Machine
ESWAT: City Under Siege
Eternal Champions
Fatal Labyrinth
Flicky
Gain Ground
Golden Axe
Golden Axe II
Golden Axe III
Jewel Master
Kid Chameleon
Mortal Kombat I
Mortal Kombat II
Mortal Kombat III
Phantasy Star 2
Phantasy Star 3
Ristar
Shadow Dancer: The Secret of Shinobi
Shinobi III: Return of the Ninja Master
Sonic & Knuckles
Sonic Spinball
Sonic the Hedgehog
Sonic the Hedgehog II
Sonic 3D Blast
Sword of Varmilion
The Ooze
Vectorman
Vectorman II
And these are the Sega Puzzle games:
Adventure in the Park
Cross the road
Jack's Pea
Jewel Magic
Curling 2010
Plumbing Contest
Wall-Breaking
Bubble Master
Break a Fireline
Mahjong Solitaire
Warehouse Keeper
Chess
Memory
Snake
Air Hockey
Spider
Naval Power
Mr. Balls
Cannon
Fight or Lose
Bottle Taps Race
Bomber
Checker
Hexagonos
Whack-A-Wolf
Mirror Mirror
Panic Lift
Black Sheep
Flash Memory
Brain Switch
Mega Brain Switch
Hidden Agenda
Dominant Amber
Hide and Seek
Jura Formula
Lost World Sudoku
Meatloaf Rotation
Mya Master Mind
Skeleton Scale
T-Rex Memory Match
Yawning Triceratops

Finally, both of Sega's consoles are already available for pre-order through a U.K. online retailer at $65 a pop. Also check out this pic of Sega's mini-Mega Drive!