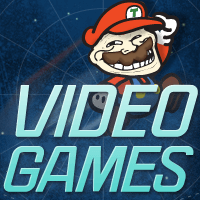 Video Games
The Locals of Minecraft's Most Notoriously Crude Server Are At War With YouTube
It's storytime folks, and before we carry on, go ahead and brace yourself for some seriously twisted sh*t...cause we're diving deep down the rabbit's hole. People, reasonable and crazy people, are at war right now guys, and it all centers on one of Minecraft's oldest servers, 2b2t.




It might be more accurate to say that 2b2t is just one of those servers that's managed to go the longest without a 'reset.' 2b2t is all at once a bleak wasteland and a homage to a time long since passed. It's a strangely pleasant sight to behold.




2b2t's claim to fame though, is how 'horrible' it is--inappropriate, crude, etc. According to 2b2t legend Sato, all the history, lore, epic builds, and what have you are "just a bonus for the people to find out if they played long enough."

Not only is 2b2t devoid of moderators altogether, but we're looking at land ungoverned by law; and the moderator Hausmaster takes the total hands-off approach. So, uh, yeah.




Etiquette goes so far as if you can build the thing, it's yours, and if you come across someone, you can kill 'em. The builds are a trip too, and include things like swastikas, burning crosses...and there's even a village called Hitlerville (see below).




The chat within 2b2t itself contains a strange mixture of edgelordiness, brutal banter, and occasionally not entirely savage conversation. Though take note, the locals in 2b2t relish the opportunity to prey upon 'rushers' (visitors/tourists) by sending them out to secluded locations where they'll starve to death...or worse.




The server kicked along swimmingly until a YouTuber - TheCampingRusher - gained knowledge of the 'monstrosity' and uploaded his experience navigating the ins and outs of the server:



The video racked up over 2 million views in an alarmingly rapid period of time, and 2b2t struggled under the newfound rush of visitors -- the server seemed poised to give out. The locals were livid. They started setting death traps for the newcomers:




Eventually after much struggle a queue was set up to put some sort of constraint on the constant flood of visitors. The queue gave priority admission to the 'veterans/locals' and the newcomers could cough over a $20/monthly fee for the same treatment.

The locals continue to fight the dawn of a new era though, and they have implemented tactics like placing genitalia and loli paintings, around spawn points to get the videos from rushers exposing the server taken down from YouTube.




Sure, 2b2t is in the throes of a war right now, but when things settle they might yet find they've reignited a love for Minecraft...right?