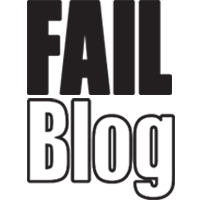 FAIL Blog
Turns out That Disney Owns the Domain 'MuppetF*ckerDotNet' and the Story for Why Is Incredible
What an unexpected, beautifully ridiculous situation:



via Beth Elderkin at io9:

Austin resident Noah Lee started going by the DJ name Muppetfucker in 1995, after he and a friend of his came up with it and thought it was funny. He used the name for six years, and owned several MuppetFucker domain names, including MuppetFucker.net. Lee told io9 the Jim Henson Company likely found out about Muppetfucker after he performed at SXSW in March 2001 and got a review in a local weekly magazine. A few days after the review came out, Lee got a cease-and-desist letter from the Jim Henson Company, which demanded he stop using the name Muppetfucker and hand over all domain rights.

"The day the letter showed up, I walked to my mailbox and opened it up, and when I pulled out that Kermit letterhead I knew right then it was over," Lee told io9. "Many people said I should try and fight it or that I could pick something similar like 'Puppetfucker,' but let's face it, nothing is funnier than Muppetfucker, as this latest round of people discovering the name proves."

Annd here's that cease and desist letter, fifteen long years later...