Spinal Tap audio under Trump is 😂👌🏼 pic.twitter.com/zXgKNMxWbd

— Jesse McLaren (@McJesse) January 26, 2017
Because President Trump is still in the business of worrying about ratings — once a reality-TV gameshow host, always a reality-TV gameshow host — he'll stop at nothing to convince peoplet that there was someone, anyone at his inauguration. This inspite of the fact that this photo exists: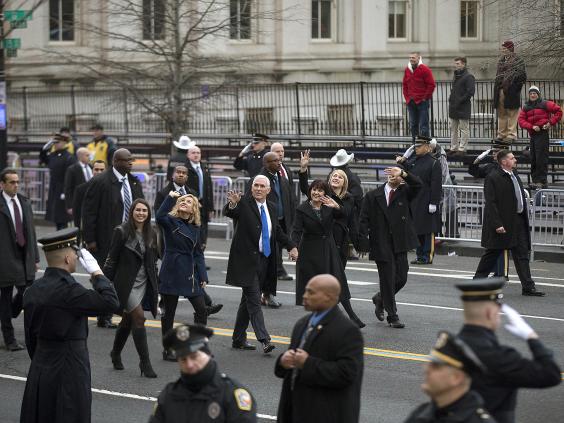 via The Independent


So when ABC News' David Muir interviewed our big boy president, Trump couldn't help but talk about, yup, crowd size. So thankfully genius tweeter and BuzzFeed editor Jesse McLaren edited a video of Trump talking about crowd size and replaced it with the audio from Spinal Tap's most famous scene. Thank you. From the bottom of my heart, thank you.