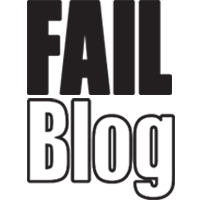 FAIL Blog
Nickelback Responds to Arnold Schwarzenegger's Twitter Slam and It's Cold Blooded
Yesterday we reported with glee that Arnold Schwarzenegger gave a quick slam to Canadian doormat Nickelback, saying that they have a higher approval rating than Congress.

When Congress is less popular than herpes & Nickelback, how do 97% of them get re-elected? Gerrymandering. WATCH: https://t.co/SoX0tdlTeM

— Arnold (@Schwarzenegger) February 14, 2017
Well, Nickelback has struck back, asking Arnold to look at the proverbial Photograph, which apparently is a production still from
Batman & Robin
.
.@Schwarzenegger big fans. Approval rate this: Batman & Robin. Please leave us out of your future wisdom drops. Danke Shön Herr Governator.

— Nickelback (@Nickelback) February 14, 2017
Then Arnold responded to that and the two buried the hatchet.
@Schwarzenegger well played, sir. #Respect

— Nickelback (@Nickelback) February 14, 2017
Suddently, it became apparent that all the world events were converging into one. Arnold, Nickelback, gerrymandering? What did it all mean? Were we on some collision course with the future? The unknown future rolls toward us. I face it, for the first time, with a sense of hope. Because if a machine, a Terminator, can learn the value of human life, maybe we can too.
Sorry, folks. Everyone go to bed. Twitter just reached Perfect Twitter. pic.twitter.com/sWxn9R4ADX

— Adam Barken (@adambarken) February 15, 2017