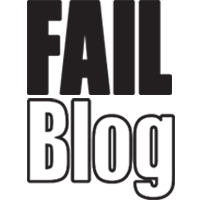 FAIL Blog
Watch Sesame Street's Various Donald Trump Parodies, Including One Played By Joe Pesci
We've figured out why Donald Trump wants to tank PBS so badly

Everyone knows that that reality-TV gameshow host who is currently under investigation by the FBI for links with Russia knows how to hold a grudge. So it makes sense that he'd want to take on the station responsible for the most politically subversive road in America: Sesame Street.

Over the years, Sesame Street has fired shots at Trump, making him out to be some sort of cartoonish villain for some reason. In 2005, they did an Apprentice parody with an orange-haired muppet named Ronald Grump, the trash-wealthiest grouch in the world, who puts his name on every piece of trash in town.





That wasn't the first time Grump tried to move onto Sesame Street. In 1988, a real estate tycoon who promised multi-floord can-diminums for grouches set up shup in and built Grump Tower.



But apparently, Sesame Street wasn't content with the metaphorical distance of a felt puppet, and later recast Gump with none other than Joe Pesci.

Here is backstage getting into character for 1994's Sesame Street 25th Anniversary special:





And here he is playing the villian of the 25th anniversary special:



A man synonmous wiht villiany on Sesame Street is the president.