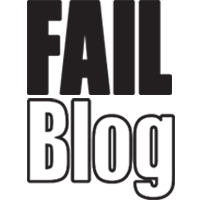 FAIL Blog
The Schwarzeneggar/Trump Pro-Wrestling-Style Beef Continues With a New Slam from the Terminator
There's nothing better than a pro-wrestling beef, right? Ok. Well, maybe when the beef is between the star of Commando/current reality-TV gameshow host and president of United States/former reality-TV game show host.

The fight between Donald Trump and Arnold Schwarzenegger has been raging for months, with Donnie being really invested in Arnold's lackluster Apprentice ratings. Now, it's the Governators' turn.

Arnold fired a warning shot directly into Donald Trump's hair by bringing up the president's frankly shitty ass approval ratings, as well as his plans to cut Meals on Wheels and after school programs for kids.
Hey, @realDonaldTrump, I have some advice. See you at Hart Middle School? Here's more info about #afterschool: https://t.co/NOgdhBHyyp pic.twitter.com/NQI2OdVqtF

— Arnold (@Schwarzenegger) March 21, 2017
The tangerine dream hasn't responded because, I don't know, he's busy being investigated for Russian collusion, but he probably will soon becuase he's a wimp baby.