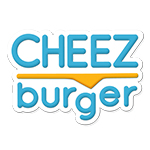 Home
I have some news for you: your compass is not actually pointing to true north, and hasn't been for 360 years. But that will change sometime in the next two weeks, when the magnetic field moves to point all compasses in Greenwich towards true north.
Sometime in the next two weeks, the compasses in Greenwich will point true north for the first time in 360 years. The angle a compass needle makes when it sits between true north and magnetic north is called declination. This is changing all the time, as the magnetic field is moving. Over the past hundred years, the declination has not been pointing to true north (you can enter your city on Magnetic Declination to check where the declination is positioned in your location), either pointing west or east of true north. But for the first time in living memory, people in Greenwich will be able to point their compass needles towards true north.

---

But why does the magnetic field move around? Although it doesn't feel like it, Earth is moving all the time. And so is the magnetic field. When compasses point north, they are pointing to the magnetic North Pole, not the geographic North Pole. The magnetic North Pole actually moves in loops of around 50 miles per day. Over the past 150 years, it has moved about 685 miles.

But what causes all of this shifting? The Earth's physical structure. Or more specifically, the Earth's core. Just like the Earth spins on it's axis, the inner core of the Earth (made out of solid iron) spins too, but at a different rate. This creates convection currents within the Earth, which in turn makes the Earth act like an electromagnet. The shifting of the convection currents inside the Earth affect the electromagnetic field and move the Earth's magnetic poles around.

---

The agonic, or the line of zero declination, is currently moving westward at a rate of around 12 miles per year. It will continue moving across the UK for the next 15-20 years, experts predict. By 2040, it is assumed that all compasses will point eastwards of true north (in the UK).

So if you happen to be in Greenwich during September, don't forget to look at the compass app on your phone and witness something that might not be seen for another few centuries.