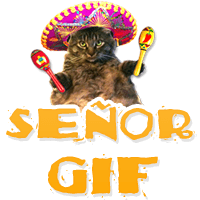 Señor GIF
Sometimes, the best things in life are unexpected. And that includes GIFs too. So, just to keep you on your toes, here are eleven GIFs that are anything but predictable. Prepare to have your expectations not met.
I bet she wasn't expecting that when she went out to get some wine.

---

I'm so happy you're home! Oh...wait...

---

There are two types of squirrels...

---

How all Shakespeare stories end.

---

---

Oh, it's a nice little string of...oh...

---

Perspective is everything.

---

---

I'm just going to get some cutlery from the drawer...oh...hi...

---

Damn, that girl must be....oh

---

Is that really the best spot you could find?