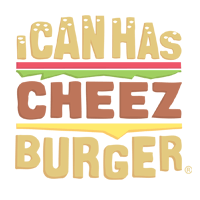 I Can Has Cheezburger?
Ready to smile? Each week we are featuring the newly adopted pets of the week! From kittens and puppies to families and seniors! Is there a lovelier sight than an animal being adopted?! We wholeheartedly thank those who have adopted, providing animals with a loving, comfortable and warm home. There's literally nothing better.
For those of you who are thinking about getting a pet, just remember; adopt, don't shop.
1

"After a long time searching for the source of a sound at 1am in a rainy car park I found Jesse Pinkman behind an old fridge"

---

2

""A kitten adopted us this week. She walked up and plopped down in my husband's lap while he was sitting in the front yard, and decided she was part of the family. Everyone, meet Rue.

---

3

"Since I was 5 every xmas and birthday I asked for a dog. At 31 my wife made my dream come true when we adopted this 9 year old good boy. Meet "Chopper""

---

4

"My girlfriend adopted the most Ron Swanson-y cat ever yesterday"

---

5

"This little angel was found outside in the backyard. She now has a forever home"

---

6

"I opened my door yesterday and this kitten walked right through and sat down. Welp I have a cat now, meet Sally"

---

7

"My brother adopted his first dog. She is all he talks about"

---

8

"The lady at the shelter said that hardly anybody adopts the black cats, so I adopted a black cat. His names Mike."

---

9

"Adopted a stray... Vet checked and toys purchased... It's Official..."

---

10

"Tito's freedom ride. Adopted my new best friend yesterday."

---

11

"His name is Kafka. We adopted him from streets and now he works as a accountant for a firm."

---

12

"I adopted a 5 week old stray and it was the best decision I've made in a long time!"

---

13

"It's finally my time. Meet Beau. My 9 week old yorkie pom"

---

14

"Found this little girl stuck in a hole between some concrete blocks and a rotten fence. Meet Winnie"

---

15

"My girlfriend and I just got our new baby, Meet Rio"