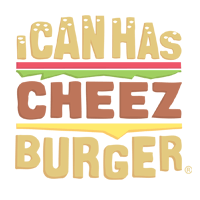 I Can Has Cheezburger?
24 Animals Boogie Down on the International Day of Happiness!
Today is the International Day of Happiness and these critters can't keep their joy contained! Let the glee free and shake your groove thing with the rest of these party animals! Get your #HappyDay on!
Someone's Sure Excited to Deliver the Paper

This Pygmy Goat's Happy Dance is a Work in Progress

Shake That Booty!

Let's All do the Bunny Hop!

Every Dance he Does is the Flamingo

Cha Cha Cha Chihuahua

Whatever's on That Phone Must be a Real Hoot!

Get Into the Groove!

Hold Me Closer, Tiny Dancer

Crazy Dancing Seagulls are Crazy Dancing Fools!

I Can Dance the Cha Cha Too!

This Bird is a Dancing Machine

This Bird's got to Shake His Tail Feather!

Take a Break Dancing Lesson from a Gorilla!

If Penguins Had Real Hips They Definitely Wouldn't Lie

The Hokey Pokey Horse Knows What It's All About

Slow Grooves

The Beat Just Dropped

He's a Maniac! Maniac on the Floor!

They May Not be Suede But They're Definitely Blue!

Training for River Dance

Back Scratch With a Beat

Get Lost in That Funky Beat

Rejoice for Dinner Time!