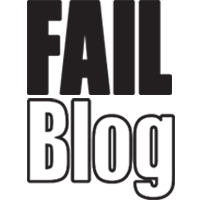 FAIL Blog
Reddit Just Asked One of the Stupidest Questions I've Ever Heard, and, Frankly, I Love It and All The Answers
The world is filled with stupid questions, and most of those questions are size related, particularly whether or not God can create something so big that even he can't eat it.
Sometimes people think outside the bun, though. Reddit is a place for that, a safe space where stupid questions aren't chastised but encouraged. This is one of those times.
So when someone asked: "What would the Earth taste like if we shrunk it to the size of a grape and ate it as a whole?" The gang at Ask Reddit took it to heart, and the answers are fantastic.
However, the answer is quite easy: The earth would taste like chicken.
1

I'm on a low-sodium diet, though.

---

2

He's be the person to ask.

---

3

So... It tastes like pizza.

---

---

---

---

---