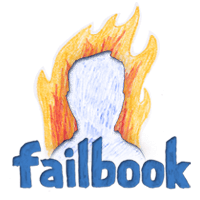 Failbook
Over the weekend, Liam Payne tweeted at Duck Dynasty star Willie Robertson thanking him for upholding "family values." However, for the Robertson family, "family values" include having a tragically bigoted attitude toward homosexuality. That didn't seem to bother Payne much, although he'd be wise to remember that One Direction has a substantial gay fanbase.
---

Advertisement

2

Twitter was quick to realize Payne's mistake.

---

3

So was Youtube celebrity Tyler Oakley.

---

---

Advertisement

5

Instead of admitting his mistake, Payne went full temper tantrum.

---

---

Oops.