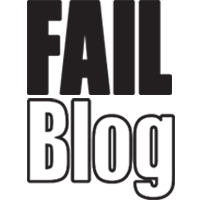 FAIL Blog
"The Future Liberals Want" is the Meme of Tomorrow
Yesterday, /pol/ News Network, a Twitter account that's "politically incorrect" and "always right" but never funny, attempted to shame two strangers for ignoring each other on the train by tweeting:
This is the future that liberals want. pic.twitter.com/QwterpqQbH

— /pol/ News Network (@polNewsNetwork1) March 1, 2017
Yeah, imagine that, a world where strangers mind their own business. Anyway, the internet is having a great time making fun of this. So get ready to start crying those liberal tears of joy because this is the future liberals want. 
1

Look at these animals living in harmony. Nightmare.

---

---

---

---

There was a problem rendering this tweet - it may have been deleted.

---

6

A future safe for cartoon characters.

---

There was a problem rendering this tweet - it may have been deleted.

---

---

---

10

This is not ok, though.

---

---