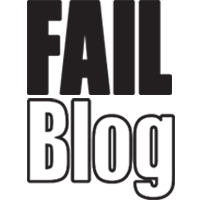 FAIL Blog
In case you haven't heard, last night, the GOP unveiled their long-awaited replacement plan for Obamacare. To no one's surprise, it's filled with policy that will not only leave million uninsured and penalized heavily for not having insurance, but also give lots nice tax credits for the rich! These guys are nothing if not predictable.
For the most part, it seems a lot like a plan that was slapped together in a hurry (because it was), becoming something og shittier version of Obamacare, offering similar ideas but for more money and less coverage. Even some House Republicans are calling this thing "Obamacare 2.0."
One thing it did help, however, was the internet, which got 10 CCs of memes comparing the Affordable Care Act with its whack-ass knockoff, the GOP replace aka The American Health Care Reform Act.
1

This could be said about a lot of things.

---

---

---

4

"Pik-A-CHU." Sorry, Pikachu, that sneeze isn't covered.

---

5

"You think this plan's bad, way to you see the Apprentice ratings!" - No one I can think of.

---

6

This plan will SLASH taxes... for millions of the rich.

---

7

Yeah, the second season sucked.

There was a problem rendering this tweet - it may have been deleted.

---

8

Don't have a cow, man, because that's not covered.

---

9

"Let them eat cake!" - Paul Ryan

---

There was a problem rendering this tweet - it may have been deleted.

---

11

At least this guy won't have to worry about coverage anymore.

There was a problem rendering this tweet - it may have been deleted.

---

12

Get out of here with this shit.

---

13

Piers would love it. The president calls him "champ!"

---