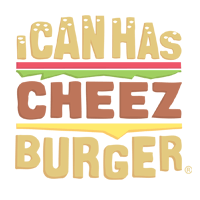 I Can Has Cheezburger?
Stray Cat And An Elderly Bear Become BFF At Berlin's Zoo
The Berlin Zoo is home to many incredible animals, but perhaps the most unbelievable exhibit is that of an 40-year-old Asian bear named Maueschen (German for little mouse).

---

Back in 2000, Muschi the cat came to the zoo out of nowhere. She immediately took a liking to Maeuschen the bear.

Muschi was intrigued by the mother bear and her then cub. Keeping her distance and eating scraps over the years, the black cat slowly got closer. All she wanted was to become part of the family!


---

Then one day it happened: Maeuschen let her guard down...and they've been inseparable ever since!

---

The two can't bear to be apart – a fact proven to zookeepers when Muschi and Maueschen were separated, and missed one another so dearly that a reunion was necessary.

The separation took place last October, when Maueschen was placed in a cage during an expansion of her enclosure. During the period, Muschi took up watch outside of Maueschen's cage, which didn't go unnoticed by zookeepers, who finally allowed the feline a face-to-face with her furry friend.



---

Living, eating, and sleeping together, this adorable pair is truly a joy to witness!