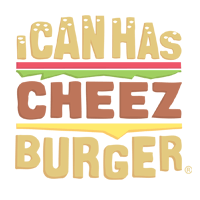 I Can Has Cheezburger?
9 Serious Questions Your Cat Wants To Ask You Almost Every Day
It's those moments, that you as an owner have to say, "a penny for your thoughts…." So, here they are…Via: Cuteness
1

The Heck?! Why are these sleeping square fish so cold?

---

2

Please God tell me it's true- did that delivery guy just bring us a new box?

---

3

It's okay; I'm not mad, but why are there only four people brushing me?

---

4

Who in their right mind would leave files in my state-of-the-art cat bunker?

---

5

Which pocket is your wallet in?

---

6

Does the ghost — that only I can see — seem anxious to you today?

---

7

Now, when do I get paid to be friends with the dog? Is it monthly, or weekly, or what?

---

8

Don't you agree that cat box jumping should be an Olympic sport?

---

9

I'm pretty sure it's this way, but any ideas on how I'm supposed to sit on this couch?