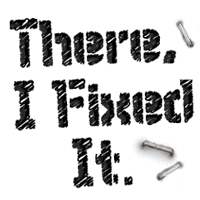 There, I Fixed It
Meet Vince Hannemann, God of Kludging
There was a problem rendering this video - it may have been deleted.
I've seen people who have kludged bikes, air conditioning units, computers, and even full automobiles. Never though have I seen a man who has kludged an entire property.
That man is Vince Hannemann, or as filmmaker Evan Burns calls him, the Junk King. Check out the video, and feast your eyes on a personal temple built entirely out of old crap. It's a kludge kathedral, Notre Dump, Angkor Wat with extra "wat." It's passion that could easily be mistaken for pathology, but I will say this: if the latter is true, then he is the coolest damn hoarder I've ever seen.