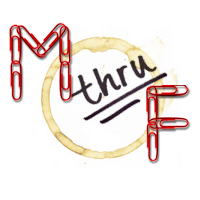 Monday Thru Friday
You Know Those Pointless Emails You Send While Working From Home Just to Prove That You're Working? Yeah, We Do Too...
Ever worked in an office with no cubicles? Everything's so free and open! You feel kind of anxious though, right? Like somebody's watching you at all times. I know what you're thinking: "yeah, 'cause I'm afraid my boss will catch me watching Busty Lesbians 5..."

... Okay, that too, but in all seriousness here: there are lots of things that companies do to "encourage productivity" and "foster creativity." These things usually involve more freedom and flexibility for workers through the use of technology. However, it always feels like those freedoms come with a catch, like bosses never truly relinquish control. They're like the angry girlfriend who tells you "it's fine! Go to the bar and watch the game with your buddies!"

Secretly though, it's not okay, and you're in big trouble when you get home, mister. In this video, Dave Coplin examines the nature of trust and communication between management and workers, and how the technology solutions that companies come up with to provide a more positive work environment can end up providing just the opposite.

Just try not to get distracted by the amazing artwork.