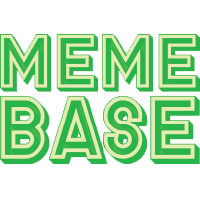 Memebase
Meet Lexi, the 19-Year-Old "Protector" of Cops
Lexi Kozhevsky, a 19-year-old nursing student from St. Louis University, stood in front of cops on Monday night, claiming that she would rather be harmed rather than any harm befall the cops.

She also enjoys:

- Protecting Shell's oil rigs from protesters
- Protecting bankers while they foreclose on people's homes
- Defending EA with multiple shill accounts on Reddit
- Fall Out Boy

She's the hero nobody needs.
1

Full body armor and automatic weapons appropriated from the military just weren't enough! The cops needed something more...

---

---

3

"Scar wasn't a bad guy. He was just misunderstood!" -- (Probably) Lexi

---

4

"All lives matter." -- (Most likely) Lexi

---

5

"Gaston? Sploosh." -- (Again, probably) Lexi

---

6

"Bernie Sanders? He's the KFC guy, right?" -- (Greater than a 50 percent chance of being said by) Lexi

---

7

"Meek Mill totally owned Drake." -- (Definitely maybe) Lexi

---

8

"Sirius Black had it coming." -- (Wingardium) Lexi(osa)

There was a problem rendering this tweet - it may have been deleted.

---

9

"I came out to have a good time and I'm honestly feeling so attacked right now." -- Nick Jonas a.k.a. Lexi

---

10

"It's a prank, bro! It's a social experiment! Stop!" -- Like, half of YouTube pranksters

---

11

"Nothing in all the world is more dangerous than sincere ignorance and conscientious stupidity." -- Martin Luther King Jr.

---

12

"A loaded god complex, cock it and pull it!" -- Fall Out Boy, 'Sugar We're Going Down'

There was a problem rendering this tweet - it may have been deleted.