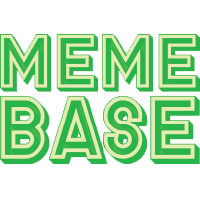 Memebase
The Top 10 Most Ridiculous Quotes Donald Trump Has Ever Said


Love him. Hate him. Really hate him. There's no denying that The Donald is entertaining. If you look up "buffoon" in the dictionary, you'll see the definition of a buffoon... which is what Donald Trump is. Here's to him providing us with much more entertainment up until the 2016 election.
1

Doing his best teenage girl impression.

---

2

Elitism is a good thing, people!

---

3

I will make SO MANY of the jobs!

---

4

It's called a "carpet," thank you very much!

---

---

6

I satisfy myself, so I know I can get the job done!

---

---

8

The Illuminati is as real as my hair!

---

9

A lot of stuff in the world doesn't matter. You know what matters? Ass. Ass matters.

---

10

Okay, this takes the cake.