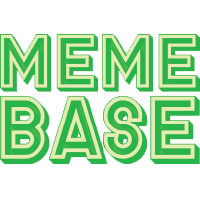 Memebase
Love him. Hate him. Really hate him. There's no denying that The Donald is entertaining. If you look up "buffoon" in the dictionary, you'll see the definition of a buffoon... which is what Donald Trump is. Here's to him providing us with much more entertainment and funny pictures up until the 2016 election.
And check out these incredible Trump Memes, or the YUGE list of Space Force memes. And don't forget about the tremendous Trump Quotes and Trump Executive Order Memes, which have been doing alot, really just so much, lately and we need to mention those too before we finish. And we really can't forget the classic Trump Memes such as Trump looking at Solar Eclipse and Trump Meeting Obama Memes. And for the holidays, look at this Trump with holiday sign which was an incredibly photoshopped image. People have told me they have never seen an image photoshopped so much, can you believe it?
---

Advertisement

2

Doing his best teenage girl impression.

---

3

It's called a "carpet," thank you very much!

---

4

I will make SO MANY of the jobs!

---

Advertisement

5

Elitism is a good thing, people!

---

6

I satisfy myself, so I know I can get the job done!

---

---

Advertisement

8

The Illuminati is as real as my hair!

---

9

A lot of stuff in the world doesn't matter. You know what matters? Ass. Ass matters.

---

10

Okay, this takes the cake.