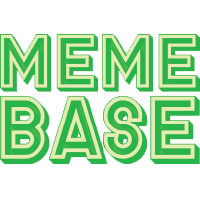 Memebase
Happy Humpday, everybody. Scroll down to peruse our delightful array of memery we have collected for your entertainment and laughter.
Humpday is Almost Over - Time to Make the Most of it
The day is almost over, you are wrapping up at work in anticipation of the weekend that is that much closer, but before you release your howl of triumph for arriving at this auspicious day, take a moment to squeeze every last bit of good vibes you can out of Wednesday.
And if you REALLY need a pick-me-up, then check out some fresh Wednesday Memes or some hot Wednesday memes or hilarious humpday memes and see if these might "do it for you".
But if you are in the mood for something more crude, head over here for some more savage memes and pics to satisfy your endless thirst.
---

Advertisement

---

---

---

Advertisement

---

---

---

Advertisement

---

---

---

Advertisement

---

---

---

Advertisement

---

---

---

Advertisement

---

---

---

Advertisement

---

---

---

Advertisement