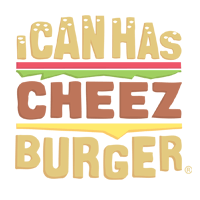 I Can Has Cheezburger?
Liam Neeson Claims a Horse He Worked with Before Recognized Him on Set of New Film
The actor said that his horse in "The Ballad of Buster Scruggs" knew him from a Western he "made a while back." Russell Crowe chimed in on Twitter with a similar experience. Well...Let's see what the people on twitter had to say about it.
1

In a recent interview with Page Six, Neeson revealed that a horse he worked with on one of his latest films, the Coen brothers Western The Ballad of Buster Scruggs, remembered him from their work together on a different movie.

"You won't believe it," Neeson said. "I'm saying this horse knew me. He actually remembered me from another Western we made a while back."




---

2

When asked how does a horse express that it remembers you, Neeson answered:

"He whinnied when he saw me. And pawed the ground,". Apparently, the actor was especially good to this horse on the set of their last film. "When we worked together before, I took special care of him. I fed him treats. Gave him apples."

---

3

Russell Crowe joined in on Twitter with a similar experience:

---

4

And then, of course, the people of twitter:

---

---

---

---

---

---

---

---

---

---