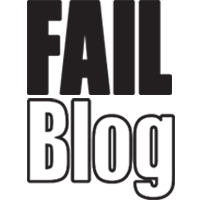 FAIL Blog
Amid a devastating lack of snacks in the ongoing militia occupation of an Oregon wildlife preservation, one man is prepared to weather the storm. That's right, #Tarpman. Who is this mysterious freedom fighter behind the Thin Blue Tent Lining? Twitter just might have the answers you're looking for.
1

We Know Military Strategy is a Family Affair for #Tarpman

---

Advertisement

2

There's Always More Below the Surface

---

---

4

Someone Send That Rabbit a Gun!

United States Postal Service would be the carrier of choice, of course.

---

Advertisement

5

Way to Drape for What You Believe In

---

6

He's Just Doing What Our Forefathers Would Have Wanted

---

7

You're Gonna Have to Use Your First Amendment and Speak Up

---

Advertisement

8

He's Under There, Ready for a Close Encounter With Government Tyrrany

---

9

Speak Your Truth, Tarpman

---

10

Wait, Tarpman Came Out of His Tarp?

---

Advertisement

11

YOU GUYS THEY FOUND HIM!

#Tarpman is no longer a mystery, but he's still the hero the YeeHawdists deserve.