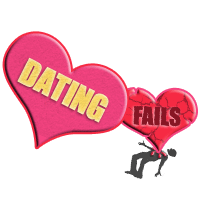 Dating Fails
Most people curate what you see about their lives on social media. This woman obviously had people thinking her relationship was better than it really was. Her new captions show a totally different story behind such sweet pictures of her and her (now ex) boyfriend.
---

Advertisement

2

Probably Not a Good Sign...

But everybody moves at their own pace...

---

3

That's Definitely Not Okay, Right?

---

4

He Probably Should Have Put the Phone Away at That Point

---

Advertisement

5

Well, At Least He Didn't Ruin Everything?