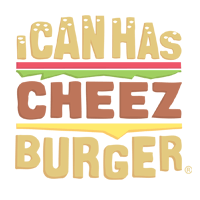 I Can Has Cheezburger?
It's Spongebob's 20th Anniversary So Here Are Some Reactions Of Gary The Snail To Everyday Situations
Twenty years later, that pineapple under the sea is still pretty fresh. Hard as it is for the millennials who grew up watching to believe, "SpongeBob SquarePants" turns 20 these days. The beloved Nickelodeon show premiered May 1, 1999, and quickly became a pop-culture institution that shaped a generation of humor and remains relevant even into its original viewers' adulthood. Gary the snail is definitely one of the ultimate spirit animal.
1

When it's been 45 minutes and the pizza still hasn't arrived:

---

2

When a person you hate is talking to you about their problems:

---

3

When you take the stairs instead of the elevator:

---

4

When you stalk someone's Instagram and accidentally like an old pic:

---

5

When you finally finish a Netflix binge:

---

6

When you try on a pair of shorts from last summer:

---

7

When you didn't ask for someone's opinion but they give it to you anyway:

---

8

When your mom starts talking to you while your show's on:

---

9

When you wear the jeans you know you look great in:

---

10

When you check your phone and bae still hasn't answered:

---

11

When your family keeps asking you about your future:

---

12

When someone steals one of your jokes:

---

13

When you show up to work after a rough night:

---

14

When you accidentally fart without checking who's around:

---

15

When someone touches you where you got sunburned:

---

16

When two of your friends are fighting and you want nothing to do with it:

---

17

When you're waiting for people to laugh at your joke and no one does:

---

18

When you know someone's lying to your face but don't care enough to call them out: