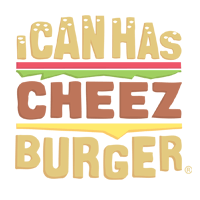 I Can Has Cheezburger?
Talk about living your best life! Two and a half years ago, Rich East quit his job, sold all his belongings - including his house - and decided to travel across Australia, in his campervan with his beautiful black cat, Willow. And we could not be more jealous.
Willow is a rescue cat and might be the most traveled 'domestic' cat to date. She has approximately traveled more than 50,000 kilometers across Australia.

---

The adorable pair have visited 6 states and 2 territories of Australia. They've also sailed the Great Barrier Reed and even camped on the mountains in Burketown, Queensland.

---

3

But what if Willow wanders off?

Not to worry! Rich East thought ahead and got her a special tracking device, so he can keep track of her movements and offers Rich a peace of mind.

---

Even with a special tracker, Willow is usually on a leash and likes to start close to camp.

---

Are we talking about the view or cat? The answer is both.

---

6

Literally living her absolute best life

---

Rich had this to say referring to adventures with Willow, "I'm so proud of Willow, she's the cat that made my van a home and the whole of Australia her backyard. She'd the best travel buddy ever!"

---

8

Resting peaceful on Rich's lap

---

9

On the lookout for more adventure!

Rich said that they have almost made it back home (Hobart, Tasmania), but they're far from finished with their adventure and won't be stopping anytime soon. They are now accustomed to this way of life and feel happy and satisfied with their unique life.

---

Repeat after us: We're not jealous. We're not jealous. We're not jealous. We're not jealous. We're not jealous.

OK. We're extremely jealous! Keep living your best lives, Rich and WIllow!