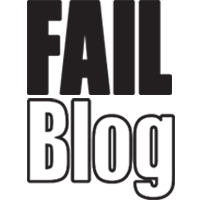 FAIL Blog
Seth Meyers Takes Another Closer Look at Trump's Russia Ties and Jeff Sessions Big Lie
Another day, another Trump-cabinet member busted for talking to Russian Ambassador Sergey Kislyak.

Over the past few days, we learned that United States Attorney General Jeff Sessions, the man Correta Scott King, the wife of Martin Luther King, Jr, said was too racist to serve, met with Kislyak and then lied under oath about it in his Senate confirmation hearing. Man, these guys are so bad at this. Hoo boy.

This thing's really blowing up, so here to deflate it is Seth Meyers.

In this Closer Look, he examines the crazy, Russian-filled two days that were. Also, a lot of Trump people talking into microphones and not knowing how to talk.