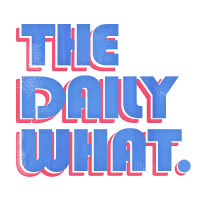 The Daily What
Correction of the Day: J.K. Rowling Says You're Saying 'Voldemort' Wrong


Someday, we should probably have an intervention with J.K. Rowling over how much time she spends on Twitter. There are other things she could be doing than engaging with the Harry Potter hordes. Today isn't that day.

Today is the day in which she corrects our mispronunciation of He Who Must Not Be Named.


@Universe_Box One piece of Harry Potter trivia I always forget to mention: the "t" is silent in Voldemort, according to @jk_rowling.

— Michael Lucero (@mhenrylucero) September 9, 2015
... but I'm pretty sure I'm the only person who pronounces it that way. https://t.co/HxhJ5XY5HP

— J.K. Rowling (@jk_rowling) September 9, 2015


Since 'mort' (with a silent 'T') is the French word for 'death', that's probably why it's supposed to be pronounced that. But who knows. I'm sure Rowling will go into greater Twitter detail in the coming weeks and months.

Everyone probably started calling him 'You Know Who' because no one could pronounce his damn name.