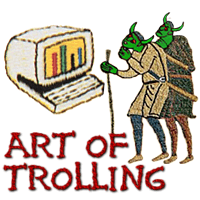 Art of Trolling
Trolling With Purpose: These Park Bench Plaques Aim to Raise Awareness About Homelessness
In response to a "Public Spaces Protection Order" that threatens to make activities like begging, feeding birds, and street performances illegal, two artists in Chester, England have put up placards on benches to raise awareness about the effect this order will have on the homeless:

"If you shut your eyes for more than ten seconds whilst on this bench, you may be deemed asleep, and risk facing an ASBO. By Order of Public Space Protection Orders under the Anti-Social Behaviour, Crime and Policing Act 2014."

The plaques have been removed by the city, but more than 15,000 people have already signed a petition to stop the PSPO.