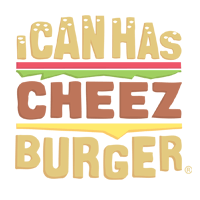 I Can Has Cheezburger?
The page, "Save the Dogs of Chernobyl," was originally created on May 10, 2017, but is being renewed these days, after the critically acclaimed HBO series "Chernobyl" brought to the attention of the public the real-life nuclear disaster that occurred in 1986. The page is aimed at raising money for the hundreds of dogs and cats living at the site of the Chernobyl Power Plant nuclear accident, as well as on the 30 kilometers that surrounds it.
1

The page was created by the Clean Futures Fund (CFF), which is a U.S. humanitarian aid organization that has partnered with the Chernobyl Nuclear Power Plant to provide medical care for the stray dogs that live in the area

"Rescued dogs are treated for radiation poisoning, as well as vaccinated for rabies and spayed and neutered," one of their representatives quoted on their page. "CFF hopes the survivors can be adopted into loving forever homes."

---

Advertisement

2

Since 2017, the first year of the Dogs of Chernobyl program, they have treated over 850 stray cats and dogs.

Many people think of Chernobyl as a post-apocalyptic wasteland, but there are thousands of workers at the nuclear power plant and hundreds of stray dogs and cats that live in the surrounding areas. These animals are largely the descendants of pets of people who were evacuated after the nuclear disaster in 1986.

---

3

The program needs our support to hire vets, purchase vaccines, anesthesia, cages, dog food and medical supplies and to set up a temporary hospital to conduct spay/neuter operations

---

4

A brief historical background

In the early morning of April 26th, 1986, there was an accident and catastrophic explosion of the number 4 reactor at the Chernobyl Nuclear Power Plant in northern Ukraine. Radioactive materials quickly spread into the environment, forcing officials in the former Soviet republic to evacuate over 120,000 people from nearly 200 cities and communities around the power plant. By May, the Soviet military had established a 30-kilometer exclusion zone around the stricken plant. Pets were not allowed to be taken, instead they were abandoned - their owners never to return. After the evacuations were complete, soldiers were dispatched to shoot and kill the abandoned animals. Not all of the animals were culled. The remaining pets, left to the wild, began migrating to areas of the zone where cleanup workers, often called liquidators, worked and stayed during the battle to contain the nuclear catastrophe.

---

Advertisement

5

As of today, the page has raised $65,290, with a goal set of $127,000. The majority of the funds have come as of late, likely from viewers of the HBO's "Chernobyl".