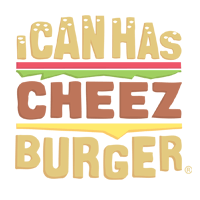 I Can Has Cheezburger?
We scoured the internet to bring you the cutest animal pictures of the week! Bringing you cuteness every week - stay tuned for next week's dose! If you missed last week's dose, and you need a cuteness overload, check out last week's here.
---

2

"Chester coming out of the pouch for his first hop. He doesn't stay out long, but he was brave and that was a great first hop."

---

3

"Same boot, 3 years later"

---

---

5

Smallest piglet bouncing through the grass

---

6

"This is Joy, and she taught me how adorable baby ostriches are."

---

7

A handful of cuteness to brighten your Tuesday

---

---

9

For those who are wondering what a hedgehog stretching looks like!

---

---

---

---

13

This sassy panda waiting to be fed

---

14

"It's dangerous to go alone! Take this with you."