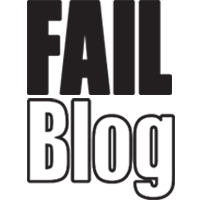 FAIL Blog
Idiot Accidentally Emails NSFW Valentine's Day Cookies to His Whole W and Now No One is S
It can't be easy to send an email. In between all the pressures of modern life, who has time to actually look at the picture you've attached and read the email that you just composed, especially when it's something important like Valentine's Day. That's rough.
I'm laughing too hard. Can't breathe.
Friend's office manager googled 'valentine's day cookies' and sent this email to his ENTIRE COMPANY. pic.twitter.com/4E6r0DA45R

— Cass Anderson (@casspa) February 14, 2017
We're not totally sure if this dude ever found out that this happened, but he accidentally sent a picture of some really inappropriate cookies to his office to encourage them to bring something for a Valentine's Day party. Ew, boy. That's embarrassing.
How are you going to explain "You need to trim," "Your dick smells weird," and "Your mustache is stupid" to Fred from HR. Everyone knows that mustachioed moron has an overgrown pubic region and really smelly dick.