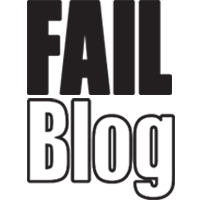 FAIL Blog
You Act Like a Wedding Dress Made of Taco Bell Wrappers of Strange, But It Is 2017
Under any other circumstances, a wedding dress made of Taco Bell wrappers would be strange, but again, it's 2017, the year when a reality-TV gameshow host became president, so....

Diane Nguyen and her fiancé, Nick Ward, want one of those Las Vegas Taco Bell weddings, and they'll do just about anyhting to get it. If that includes making a wedding dress out of Taco Bell wrappers, then so be it. At least it wouldn't be the weirdest thing to happen this year.

Here's Diane's full story, and if you want to vote for her, follow the link in the picture.

I made a wedding dress out of burrito wrappers