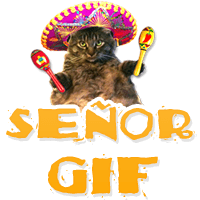 Señor GIF
Amazon has a number of product lines for almost anything. AmazonBasics is their way to create quality products at competitive pricing. LockPickingLawyer is a YouTuber who spends his time breaking into every imaginable type and brand of lock out there. Since this guy is an expert, you can take his degree of ease with a grain of salt. But still its pretty amazing how he figured out a method to open it without having initial access.
This is the Amazon Basics Gun Safe. It is a simple, easy option to keep your private firearm safe from curious children and angry spouses alike.

---

There are three ways of opening the gun safe. Either by key, by biometric print, or by number password. But none of these are the way you will learn to open this safe.

---

This black button allows you to reset the code and the fingerprint that is assigned to the box. This is the major vulnerability of this device, as you'll soon see.

---

Just a thin piece of metal is enough to completely reset this safe. You can spend thousands in R&D to create a safety device. All it takes is an ingenious individual and its all for naught.

---

Simply slide the piece of metal in between the opening hinge and the lid, and find that black button.

---

Once you slide the metal down and press the button, wait for the beep/s, and the device will be reset. You can that add your own fingerprint, and unlock the gun safe without issue.