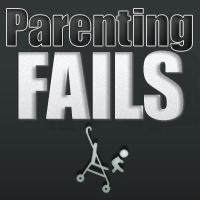 Parenting
Moms and Dads went on Reddit to share their stories about raising children who weren't the most genetically gifted. The outpouring positivity of the comment section delivers a direct hit to the feels box and will remind you to never judge a book by its cover.
---

Advertisement

2

"The improbable chick magnet"

---

---

4

This dad understands the internet

---

Advertisement

---

6

The "mother's blindness"

---

7

Beauty Queen & Butter Bean

---

Advertisement

8

God only made so many perfect heads, and he covered the rest with hair.

---

9

Shout out to one of the greatest parenting stories of all time.