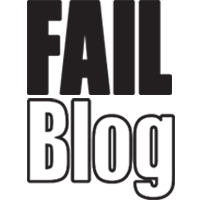 FAIL Blog
How to write your girlfriend a christmas card: pic.twitter.com/Q6wnk6tTIY

— Conner Fastenau (@cfastenau34) December 25, 2016
In what is hopefully the last bit of Bee Movie meme-ing this year, a freshman at Baylor University wrote the script to Bee Movie by hand for his girlfriend as some sort of Christmas gift. Who says romance isn't dead ironic?
Conner Fastenau spent three hours, three human hours, 180-EARTH MINUTES, transcribing the 2007 script to Bee Movie, the film about a talking bee that Jerry Seinfeld made for some reason, as sign of his romantic attraction for an adult human woman. She reportedly "got a good laugh," so it was "worth it," Fastenau told Buzzfeed.
Bee Movie has been the subject of a strange resurgence of late. Earlier this year, someone put the script to Bee Movie on a shirt in really small print, and just last month, a video that featured all of Bee Movie except every time someone said "bee" the playback sped up went viral. The world continues to be in awe not only of Bee Movie's very existence, but also ongoing cultural relevance.
Anyway, without further ado: