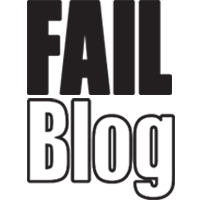 FAIL Blog
Watch This High Schooler Get Destroyed Doing the Milk Crate Pyramid in Gym Class... Wait, What?
Everyone has their favorite gym activity. Whether it's dodge ball, capture the flag, or even square dancing week, there's something for everybody in gym — even if your thing is climbing the milk crate pyramid, whatever that is.
Twitter exploded yesterday become of one of the strangest and funniest gym class fails in a minute. Harnessed to a rope, this student attempted to climb a milk crate pyramid when, well...
So this is what happened to me in gym today. 🙂🙂🙂 pic.twitter.com/R2KJh2crSU

— Gigi🍭 (@xvgigii) March 13, 2017
I'd say that didn't go according to plan, if I knew the plan. Was she trying to get to the top of that or was this some kind human bowling situation? Either way, people love it. Check it out:
1

Was this a professional hit?

There was a problem rendering this tweet - it may have been deleted.

---

---

---

There was a problem rendering this tweet - it may have been deleted.

---

5

But what was, it really?

There was a problem rendering this tweet - it may have been deleted.

---

---

---