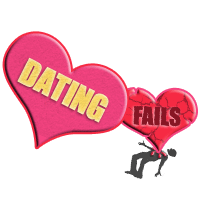 Dating Fails
Apparently Cap'n Crunch and Chrissy Teigen Have a sweet little thing going on, and I'm not talking about crunch-berries. The salty sea-dog was seen cavorting around the beach with the swimsuit model and let's just say they were treating each other like the most important meal of the day.

I wonder what John Legend thinks of all this?
1

It Starts Innocently Enough...

---

Advertisement

Just a couple cute photos, clearly just two professionals out for a photoshoot.

---

3

But Eventually His Chivalrous Nature Wins Her Over

---

And, the next thing you know it's all makeouts and cuddle-parties. The Cap'n is one smooth operator.
Poor John Legend, he just can't compete with that.

---

Advertisement

5

But the Day Out Takes a Nasty Turn When the Paparazzi Shows Up

You don't often see the angry side of Cap'n Crunch, but NEVER threaten a sea captain's lady. NEVER.